for my grandfather
Last night proved to be my grandfather's last night on earth. He spoke mostly a mixture of Spanish and Italian with the family, although his English was pretty good before the Alzheimer's had it's way with him. He was a musician first and foremost and the years that I spent at his house surrounded by him and his friend's playing can possibly be the number one reason my lie...
Join the Anthony Raneri Mailing List For a Free...
If you join the Official Anthony Raneri Mailing List right now, you can get a FREE download of the "Ballad of Bill the Saint" demo recorded in June 2009. My first ever solo recording. Stay up to date on everything I do. No spam. Promise.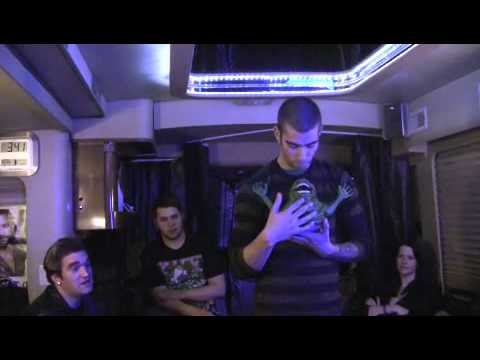 Bayside Fall Tour Announcement!
We will be going doing a full US tour this Fall with our good buddies in Taking Back Sunday. Here are the dates… *All Shows Taking Back Sunday & Bayside* Oct 4 - Cleveland, OH @ House of Blues Oct 6 - Chicago, IL @ Riviera Theater Oct 7 - Detroit, MI @ Fillmore Oct 10 - Milwaukee, WI @ Turner Hall Oct 11 - Minneapolis, MN @ First Ave Oct 12 - Lincoln, NE @ Bourbon Theater Oct 13...
when you play with fire, sometimes you get burned. the problem with feeling so passionate about something is that when things get hard, you're just as passionate about them. I'm a passionate person and for as much as it has gotten me, it has taken away just as many things. we say things we don't mean. we act in ways we don't want to act. sometimes you let yourself live too...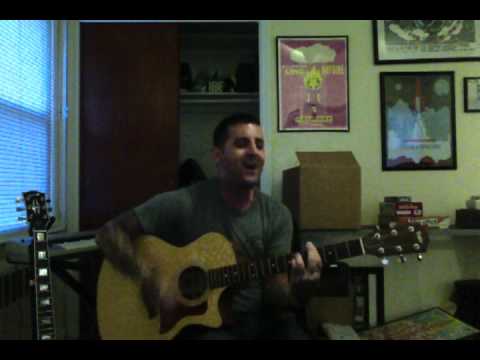 Solo Headline Tour in April and Warped Tour
I will be doing a solo headline tour next month as well as playing solo on the whole Warped Tour. Get your tickets now at www.anthonyraneri.com/events/ ]]>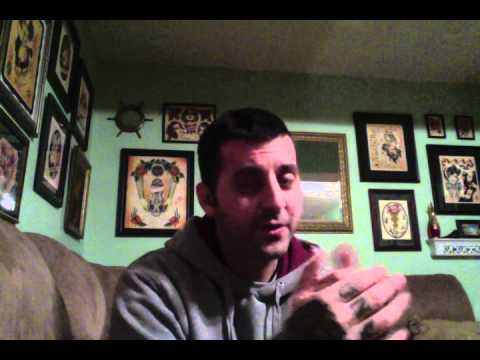 The Story of New Cathedrals @ Hurley.com
Hurley made this really cool video while I was over there recording. Check it out. http://bit.ly/yNpgn4 
Early Thank You
Thank you to everyone that pre ordered the new EP and picked up a pre order bundle. I am so overwhelmed by the response. I didn't imagine this many people would have been interested.  In keeping with my completely Do It Yourself path with this EP, I am also running the online store myself. In other words, I'm the guy filling out your address and packing your order. The pre order is...
2 tags
Hear a new song from my new EP now! →
Acoustic Tour and Ticket Links →
I am starting an acoustic tour this month with my friends Chris Conley (Saves the Day), Ace Enders (Early November), Matt Pryor (Get Up Kids) and Evan Weiss (Into It.Over It). Click the link for all of the dates and ticket links
Acoustic Tour Dates and Tickets →
All of the dates and ticket links for my acoustic tour in January/February are up on my Facebook page. Check um out, pick up a ticket and enjoy the show!
Brass Taxes
Greetings friends. I'm writing you from sunny Costa Mesa, CA where I've been recording what will become my first true venture into the solo world. Hurley was nice enough to let me use their studio for a while to work on this stuff.  The Reason First and foremost, it should be made clear that Bayside is not only still a band but will always be my priority. I do have been playing solo...
Watch
Here's an acoustic version of "The Ballad of Bill the Saint". The full band version of this song will be on my EP
Check out my interview with Alternative Press... →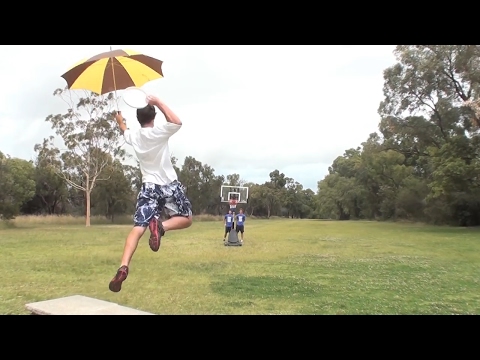 Where's the band 2012 Tour Dates!
I will be doing a pretty extensive solo tour in 2012 with a bunch of buddies. Chris Conley (Saves the Day), Matt Pryor (The Get Up Kids), Ace Enders (The Early November), Evan Weiss (Into It.Over It) and myself will be touring the country with the "Where's the Band Tour".  Here's the scoop.. A limited number of tickets have been held for Where's The Band fans and will be...
Gumshoe Radio
Really excited to announce that me and Nick have started our own internet radio show. The show will air every Friday starting November 18th at 7pm ET on www.gumshoeradio.com and www.idobiradio.com. Here is the press release with a bunch more info on what to expect…. ************** While most bands are "talked about" in the media, New York's indie rockers BAYSIDE are going to do the...